Change Log
Version 2.23.1 - 06/25/2019
Improved: Improved Norwegian translations. Hat tip: Martin O.
Fixed: Fixed issue where empty coupon message caused errors that break checkout.
Fixed: Fixed issue where The7 theme compatibility fixes were applying on normal pages. This involved a slight refactor of the compatibility classes to prevent this from happening with other compatibility classes.
Version 2.23.0 - 06/21/2019
New: Added Cart Summary Mobile Label setting to make it easier to override the mobile cart link label. More information.
Improved: Added preliminary support for WooCommerce Address Validation with SmartyStreets. Implementation has some glitches, but this is a start.
Improved: Added shim for default ship_to_different_address field. Before we were using this field to essentially mean the opposite of what it means on the default checkout because our address order is reversed. Now we have added an invisible shim for plugins that check this value that has a predictable, normal value and added a separate field for handling showing/hiding the billing address.
Improved: Added cfw_cart_html filter to allow filtering the cart html.
Fix: Added js-cookie to main script dependencies because some plugins expect this.
Fix: Fixed issue with The7 theme styles leaking into checkout page.
Fix: Fixed issue with Elementor styles messing up the checkout page.
Fix: Fixed issue with WP admin bar display position on mobile.
Version 2.22.0 - 06/12/2019
New: Added a Recommended Plugins tab to highlight plugins that work well with CheckoutWC.
New: Added Polish translation files.
Improved: Mondial Relay now prevents advancing to payment method tab if pickup point is not selected.
Improved: License key is now a password field to prevent other users from copying it (as easily)
Improved: Refactored billing and payment radio groups to get rid of extra div wrapper.
Improved: Phone field is now handled through native WooCommerce customizer setting. Previous CheckoutWC setting is migrated to WooCommerce setting on update.
Fixed: Added Slovenian Parsley translations.
Fixed: Removed PHP notice.
Fixed: Added missing callbacks to WooCommerce action calls.
Version 2.21.1 - 06/04/2019
New: Added Square Recurring / Simple Payments For WooCommerce Subscriptions support.
New: Added Danish translations.
Version 2.21.0 - 06/02/2019
New: Added support for Jupiter theme.
New: Added cfw_show_cart_item_discount filter to show discount of cart items.
New: Added support for SUMO Payment Plans.
Improved: Added cfw_mondial_link_location filter to control Mondial Relay chooser location.
Fixed: Fixed issue where state fields would reset when clicking Complete Order button.
Fixed: Fixed bug where selecting a country that doesn't support the city field after setting the country to a country with city fields prevented advancing to the shipping method tab.
Version 2.20.4 - 05/22/2019
New: Added cfw_force_display_billing_address which allows you to force the billing address fields to always show. (Removes the "Same as shipping address" option)
New: Added Slovenian and Norwegian translations.
Improved: Using cfw_form_field to output more fields so they show up with our styling.
Fix: When shipping tab hidden, previous tab label had wrong tab name.
Fix: When shipping tab hidden, validation of billing fields was sometimes incorrect.
Fix: Fixed issue with URL used for license activation / deactivation. If you see any problems, reactivating your license should fix any issues.
Version 2.20.3 - 05/15/2019
Fix: Fixed bug that caused infinite loop when WooCommerce Subscriptions is set to not allow mixed carts.
Improved: The fix above greatly simplifies how we identify and suppress add to cart notices when add to cart action redirects to checkout. Win win win.
Version 2.20.2 - 05/14/2019
Improved: Pass data to update_checkout that WooCommerce passes.
Fix: Fixed Klarna Checkout integration
Fix: Fixed Martfury theme compatibility.
Fix: Fixed a few glitches with Mondial Relay.
Fix: Fixed compatibility with WPML language switcher on checkout page.
Version 2.20.1 - 05/10/2019
Improved: We found a better way to be compatible with plugins that expect the WooCommerce scripts to be loaded, allowing us to simplify a few of our compatibility classes and remove one.
Improved: Include CSS that prevents Mondial Relay from hiding the shipping address fields.
Fix: Fixed bug where Braintree fields reset when editing billing fields.
Fix: Fixed an edge case bug with calculating form field rows.
Version 2.20.0 - 05/08/2019
⚠️ If you had a problem with your license deactivating itself randomly, we are really sorry. It only affected a small number of customers, but that's no excuse!
This release has a permanent fix, but after you updateplease go to Settings > Checkout for WooCommerce > License and click "Deactivate" and then "Activate" again. This will ensure you have no future problems!
Fix: Fixed issues with PostNL
Fix: Fixed issues with WC Postcode Checker.
Fix: Fixed bug with EU VAT Number not removing VAT as expected.
Fix: Fixed issues with Mondial Relay shipping provider.
Fix: Fixed issue where cart summary background color was not respected on mobile.
Fix: Fixed issue with inconsistent licensing URL for activations. Also ensure customers using WPML will not have issues with their license remaining active.
Version 2.19.1 - 05/07/2019
Fix: Fixed bug where 3rd party plugins calling update checkout threw a JS error.
Version 2.19.0 - 05/07/2019
This release continues to refactor the JS that runs the checkout page to make it simpler, more robust, and easier to debug. We test extensively with automated and manual tests, but as always please test before updating your live site. Your site is different than our test sites!
New: Added support for Mondial Relay shipment provider.
Improved: Added 3 coupon related JavaScript events: cfw-apply-coupon-success, cfw-apply-coupon-failure, cfw-apply-coupon-error, cfw-apply-coupon-complete
Improved: Added UI blocking to dynamic areas of the checkout page. During updates, the shipping address preview, shipping methods, cart, and place order button fade out and are unclickable until the checkout is up to date.
Improved: When a update_checkout call errors out because the server times out, or any other reason, the blocked UI portions will unblock. This ensures users can always retry without refreshing the page.
Improved: Ensure all update_checkout calls use queueing system.
Improved: Applying coupons doesn't send the shipping method. This matches core and allows for changing the selected shipping method when a coupon is applied.
Fix: Fixed critical bug where validation script blocked checkout submit for some users.
Version 2.18.2 - 05/03/2019
Fix: Added compatibility for Atelier theme.
Version 2.18.1 - 05/03/2019
FIX: Fixed fatal error on some configurations resulting in checkout page that does not load.
Improved: Added filter to override which URL is used for licensing checks.
Version 2.18.0 - 05/02/2019
This release contains some changes to field labels and placeholders. All optional fields now include "(optional)" at the end of the placeholder and label. This is in keeping with best practices. Also, we're using the native WooCommerce label for address_2, so instead of the abbreviation "Apt" it's now spelled out "Apartment".
Lastly, the address_2 field is now full width. This mitigates some display issues on smaller screens where the label was cut off. You can always remove this field entirely by following this guide.
Improved: Consistently apply optional notice to all optional fields.
Use WooCommerce native translation for most address fields.
Fix IE11 bug that showed select dropdown for countries without states.
Further improve cfw_form_field function automaticity.
Version 2.17.2 - 04/30/2019
Fix: Fixed add to cart notice suppression when redirecting to checkout with WooCommerce Direct Checkout or conventional methods.
Also: Updated WooCommerce tested version number.
Version 2.17.1 - 04/29/2019
Oops! We left out a fix for form persistence with the state field and a label formatting fix for the Address Line 2.
Version 2.17.0 - 04/29/2019
Another release, another round of refactoring. As always, please test before deploying to your live site. We test fanatically, but we can't test every configuration.
Improved: We're using vanilla WooCommerce localization scripts now. This sounds minor, but it was actually a pretty big refactor that fortunately allowed us to remove a lot of code that was proving to be difficult to maintain.
Improved: Improved styling of recurring totals and before totals areas of cart summary.
Fixed: Fixed a few Firefox styling issues related to field heights and credit card icons.
Version 2.16.1 - 04/26/2019
🚨IMPORTANT: This update includes an important fix that requires a small template change. Please follow this guide to update your template after updating to 2.16.1.
Fix: WooCommerce 3.6 made a change to how customer data is loaded on the checkout page. Our attempts to fix this in 2.16.0 caused an issue with validation that caused a small number of stores to fail checkout submission for a fresh session in an incognito window. This is fixed now and we're very sorry for any disruptions this may have caused.
Version 2.16.0 - 04/24/2019
This update has quite a few fixes in it. As always, please test before deploying to your live site. 🙏
Add additional check to PayPal Checkout button to try to prevent double place order buttons.
Automatic field row calculations and wraps which allows us to simplify our field API.
Added default error when payment gateway doesn't return a reason for failure.
Added framework for add-on settings. (Coming soon!)
Added some additional action hooks to templates.
Fixed German translation of phone field setting in admin.
Fixed JS errors caused by PostNL.
Fixed but with Martfury theme add-on plugin.
Fixed bug with Stripe gateway Apple Pay / Google Pay buttons showing two OR dividers.
Fixed bug where state dropdown did not repopulate correctly on refresh.
Fixed bug with Pakkelabels modal not showing up.
Fixed bug where selecting a shipping method caused an extra update_checkout call.
Prevent WC Fields Factory from messing up checkout fields.
Added logout link for Amazon Pay and fixed layout / widget placement bugs.
Removed some PHP notices.
Version 2.15.2 - 04/14/2019
Fixed: Braintree's hosted fields reallydon't want to load if they are not visible. To fix this, we have added a one time event that refreshes the Braintree fields after the payment tab loads. This fixes all of the issues we have been having with the fields not loading correctly.
Version 2.15.1 - 04/13/2019
Sometimes when your children keep you awake half of the night, you end up refactoring code in your head. My insomnia is your reward. 😴
Fix: Refactored the fix for PayPal for WooCommerce billing field validation errors to be simpler and more robust. Now works for logged in users and logged out users.
Version 2.15.0 - 04/12/2019
Fix: Fixed bug where billing states did not load correctly.
Fix: Fixed bug where PayPal for WooCommerce was unable to validate billing fields during express checkout.
Fix: Fixed bug where Braintree credit card fields do not load.
Version 2.14.0 - 04/11/2019
This release does some minor refactoring to help broaden compatibility with other plugins. We re-tested a number of common plugins, but there's always a chance there will be an unintended side effect. Please test yourself before updating! (Which you should always do anyway 😃)
Improved: Fixed bug with WooCommerce 3.6-rc2
Improved: State label will now use the localized version such as "Region"
Improved: State select now renders with floating label at all times, not just when you select a state.
Improved: Added support for woocommerce_checkout_before|after_customer_details hooks from WooCommerce core.
Improved: Added more compatibility for adding fields with woocommerce_checkout_fields filter.
Version 2.13.9 - 04/09/2019
Added support for WooFunnels Order Bumps.
Version 2.13.8 - 04/05/2019
New: Added support for YITH Gift Cards Premium.
Fix: Fixed bug where Square fields don't load if it's the only gateway.
Version 2.13.7 - 04/03/2019
Improved: Move dev dependencies into require-dev and remove from release builds. Build size improved by 15%!
Improved: Added cfw_create_account_site_name filter to modify site name in "Create % shopping account" text.
Version 2.13.6 - 04/02/2019
Hotfix: Fix translation of "Show order summary". Sorry about that!
Version 2.13.5 - 04/01/2019
New: Support for BlueCheck!
Improved: Added cfw_show_order_summary_link_text filter to allow "Show order summary" text to be overridden.
Improved: Added more space for cart item prices on mobile.
Fix: Fixed translation with NL Postcode Checker for "Street name" placeholder.
Fix: Fixed bug where subscriptions with free trials weren't purchasable because payment fields didn't render.
Fix: Fixed bug with Astra pro add-on.
Fix: Fixed bug where applying 100% coupon (or otherwise making a paid order free) didn't update payment methods.
Version 2.13.4 - 03/29/2019
New: Support for Order Delivery Date
Improved: Removed some unnecessary nonce checks.
Fix: Fixed bug with running CheckoutWC inside a subfolder install.
Fix: Fixed bug with NL Postcode Checker not sending an address_1 field.
Version 2.13.3 - 03/27/2019
Fix: Fixed bug with Avada theme.
Fix: Fixed bug with OceanWP theme and OceanWP add-ons.
Fix: Fixed localization bug with NL Postcode Checker.
Fix: Street name and house number now render correctly when using NL Postcode Checker or PostNL.
Version 2.13.2 - 03/26/2019
Hotfix: Fatal error that prevents summary area from loading when PayPal for WooCommerce is enabled.
Version 2.13.1 - 03/25/2019
New: Support for Savoy theme
Improved: PostNL and NL Postcode Checker fields now render correctly without duplicated / extra fields.
Fix: 2.13.0 added support for a WooCommerce hook that was apparently used by a number of gateways to add notices we don't want on the checkout page. We've cleaned these up on a case by case basis and the problems should be fixed.
Fix: Fixed styling of woocommerce-error divs that were not inside our alert container.
Version 2.13.0 - 03/23/2019
New: Support for Smart Offers, Checkout Countdown Timer, and any plugin that uses woocommerce_before_checkout_form
Improved: Optimized autoloader and removed an unused PHP library
Improved: Removed a number of compatibility classes that are no longer required. Parity FTW.✌🏻
Fixed: Fixed bug with Square gateway where fields wouldn't render if they were not visible on page load.
Version 2.12.0 - 03/20/2019
New: YITH Points and Rewards support
Fix: Bug with Astra theme
Fix: Bug with PostNL 3.x
Version 2.11.3 - 03/19/2019
Improved: We now detect server errors during checkout submit, login, coupon applications, etc allowing users to have more information about what is going on with their order.
Fix: Fixed bug preventing address line 2 label overrides from working properly.
House keeping: Removed some vestigial logging.🧹
Version 2.11.2 - 03/18/2019
Improved: EU VAT Number now shows and hides based on the shipping country and whether or not "Same as shipping address" is checked.
Version 2.11.1 - 03/18/2019
Hotfix: Fix an issue where EU VAT Number's field was displaying twice.
Version 2.11.0 - 03/15/2019
New: Support for Smart Send
New: Full support for Webshipper. Drop points now display underneath shipping options.
Improved: We added a queuing system similar to WooCommerce native for update_checkout calls. This should help slightly with performance as well as prevent tons of concurrent events.
Improved: When PayPal Checkout is started from the cart (or product page) it will now fallback to the normal checkout page summary where the customer can simply click "Place order". We want to handle this within our template eventually, but due to complications this was the fastest path to success.
Fixed: Fixed an edge case where one customer had a fatal error.
Version 2.10.2 - 03/04/2019
Improved: Added support for woocommerce_cart_item_name filter.
Improved: More consistently apply cfw_checkout_before|after_billing|shipping_address actions.
Improved: Add support for woocommerce_before_checkout_billing_form, woocommerce_after_checkout_billing_form, woocommerce_before_checkout_shipping_form, woocommerce_after_checkout_shipping_form actions.
Improved: Validate phone fields like we do other fields.
Fixed: Bug with free orders and Stripe gateway. (Improved how we transition to free order state)
Version 2.10.1
New: Added Hungarian language translation!
Improved: Consolidated our is_checkout check into a single function.
Fixed: Bug with GeneratePress theme styles on thank you page.
Fixed: TM Organik theme includes some JS that fails on the checkout page. We worked around it.
Fixed: Beaver Builder theme was loading some styles from its cache that affected the checkout page. It can't now!
Version 2.10.0
New: Add opt-in anonymous stat collection. Help us make CheckoutWC better!
New: Support for YITH Deals Premium
New: Add support for Pakkelabels
New: Added cfw_check_create_account_by_default filter so that you can set the default checked state of the create account checkbox. More information here: https://kb.checkoutwc.com/article/54-how-to-set-create-account-checkbox-to-unchecked-by-default
New: Added support for Facebook for WooCommerce
Improved: Detect PHP versions before 5.6 to prevent fatal error. (Plugin will activate, but not do anything - we will add a notice in a future version)
Improved: Cleaned up translation files to remove external translation domain strings.
Improved: It only affects us but we managed to reduce our production build process from 5 minutes to 20 seconds. And that makes us happy.
Fix: Fixed issue with Avada theme and order received page styling.
Fix: Shipping Phone will now show up in admin again. Also, it will continue to show up even if the phone fields are subsequently disabled.
Fix: Prevent jQuery Touch and other libraries from messing up the mobile cart open / close functionality.
Version 2.9.0
New: Cart is now dynamically updated to support plugins like WooCommerce Price Based on Country.
New: Added support for WooCommerce Price Based on Country.
Fix: Prevent some WooCommerce scripts from loading at checkout that break things.
Fix: Fixed bug with NL Postcode Checker where street address was not saved to the order.
Version 2.8.2
Fix bug with WooCommerce Germanized preventing PayPal Checkout from loading.
Version 2.8.1
Fix: Added back support for cfw_enable_zip_autocomplete filter.
Fix: Remove left over console.log
Improved: Better handle payment gateway inits after update_checkout called to prevent order of operations problems.
Version 2.8.0
This release includes a big change to the template form tag wrap. It shouldn'teffect custom templates, but if you are running a custom template (and even if you aren't) please test before updating a live site.
Fix: Works properly with "WooCommerce Ajax add to cart" (https://wordpress.org/plugins/woo-ajax-add-to-cart/)
Fix: PayPal buttons now load properly on the first page load on a new session. PayPal buttons should seriously work all the time in every situation now.If you had asked me as a child how much of my life I expected to be consumed with figuring out why PayPal buttons don't appear, I would have cried and said "What is a PayPal button?"
Improved: Moved form wraps so that they wrap the entire checkout page. This is necessary to allow moving the checkout button to the sidebar. More information: https://kb.checkoutwc.com/article/37-how-to-move-the-complete-order-button-to-the-cart-summary-sidebar
Version 2.7.4
New: Now supports gateways that dynamically update the complete order button text.
Improved: We moved the checkout nonce field into the dynamically updated order button area. This will ensure that dynamically updated nonces get processed correctly.
Improved: We now proactively suppress PHP warnings and notices on the checkout page, for those who have improperly configured servers.
Improved: It hasn't come up, but we decided to proactively set cache discouraging HTTP headers on the checkout page.
Version 2.7.3
Fix PHP warning.
Fix bug with WooCommerce Germanized where the complete order button was not rendered.
Version 2.7.2
Added a fallback method for rendering PayPal buttons. I didn't realize how much of my life would be spent asking myself the metaphysical nature of a PayPal button.
Fix an issue where the shipping address preview didn't update on the shipping method tab.
Version 2.7.0/2.7.1
You know that episode of Breaking Bad where Walt spends an hour hunting down a fly. That's 2.7.0 and we killed the fly. We killed it good.
There were 51 commits in this release. Please review the change log before updating, and as always please test thoroughly before updating a live site.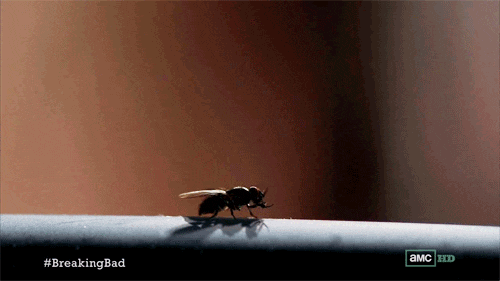 New: Added support for WP Gens Refer a Friend plugin.
New: Added preliminary support for Checkout Add-ons 2.0 (not released, keep your shirt on!)
New: Added support for WooCommerce Social Logins (Official extension from SkyVerge)
New: Variations that do not show up in product titles now appear in a small table underneath cart items.
New: We now fingerprint the payment gateway markup so we can detect if a checkout update changes it. This allows us to preserve credit card fields even when the price changes.
Improved: And because of that, we can move the billing address and checkout add-ons to the bottom of the payment tab where they naturally belong!
Improved: Added polyfill to fix a few IE11 issues.
Improved: Cleaned up a lot of old code from 1.x for specific gateways. We don't need it and we don't want it!
Improved: Simplified checkout updating behaviors to reduce the number of AJAX calls. Less server load and faster UI for the win!
Improved: Refactored zip autocomplete to run separately from validation behaviors.
Fixed: PayPal for WooCommerce and PayPal Checkout now display their buttons properly every time!
Version 2.6.0
In 2.6.0, we continue to squash bugs and add customer requested features. Thanks for helping make CheckoutWC better. 👏🏼
Fixed: CheckoutWC JS and CSS were loading on the order received and order pay pages. Now they aren't.
Fixed: Payment Request Button separator wasn't loading for PayPal for WooCommerce. Now it does!
Fixed: Sometimes the wrong PayPal button would load on checkout when using PayPal for WooCommerce. Now the right one always loads.
Fixed: When not using smart payment buttons with PayPal Checkout, the complete order button didn't appear. Now it does!
Fixed markup error in templates that was not causing any bugs, but was bad and now it's been banished.
Enhancement: We added 4 new action hooks: cfw_before_footer, cfw_after_footer, cfw_after_cart_summary_totals, cfw_after_cart_summary
New: We now support EU VAT Number add-on from WooCommerce.
New: We now support WooCommerce - Gift Cards (WP-Ronin)
New: We now support Braintree from PayPal for WooCommerce!
Version 2.5.3
NOTE: If this is the first time you are upgrading from 2.4.x, please see the theme template note from release 2.5.0 below.
Fix bug that prevented coupons from being applied.
Fix how we handle jQuery as a dependency with web pack to prevent double loading jQuery.
Version 2.5.0/2.5.1/2.5.2
⚠️ WARNING: If you are using a custom template, please read thisBEFORE upgrading. ⚠️
Remove tests from release build to reduce size.
Suppress add to cart notice on checkout page at all times.
Refactor inline scripts to use wp_localize_script(). This should help shore up some compatibility problems with minification plugins. (Though YMMV)
Fix bug with how billing address was handled during checkout submit.
Fix bug with PayPal Checkout and an empty billing address at submit.
Add support for WooCommerce Smart Coupons.
2.5.1: Added support for WooCommerce PostNL
2.5.1: Force jquery-migrate to load on checkout since some themes and plugins disable it.
2.5.2: Fix issue with PayPal Checkout button not showing up properly.
Version 2.4.16
Enhancement: Add support for PayPal for WooCommerce 1.5.7 (preserves legacy support for now) (Hat tip: PayPal for WooCommerce team)
Enhancement: When switching tabs, browser will scroll to the top of the container. This is especially helpful on mobile. (Hat tip: Rafael)
Feature: Add cursory support for Ultimate Points and Rewards. (Hat tip: Chit)
Feature: Add support for GeneratePress Premium. (Hat tip: Chit)
Fix: Removed PHP warning in NL Postcode Checker compatibility class. (Hat tip: Hendrik)
Fix: Fixed issue with plugin details inheriting CFW styles in a way that broke the rendering of the native modal.
Version 2.4.15
Add support for ActiveCampaign for WooCommerce.
Version 2.4.14
Add form-row to a more logical place in the markup and use filters to move it for NL Postcode Checker.
Add compatibility class for Porto theme to prevent it from loading stylesheets on the checkout page.
Fix PHP syntax error in Direct Checkout compatibility class that caused issues < PHP 7.x
Version 2.4.13
Add support for NL Postcode Checker.
Add support for WooCommerce Direct Checkout.
Fix AfterPay by Krokedil gateway.
Improve MailChimp for WooCommerce support.
Fix some Klarna Checkout styles.
Version 2.4.12
Fix faulty evaluation that caused a fatal error for some PayPal for WooCommerce configurations.
Version 2.4.11
Fix Klarna Checkout integration with support for fragment refresh system. Selecting Klarna from the list now performs the same action as clicking "Pay with Klarna" button.
Version 2.4.10
Add missing translation for Your Cart in Futurist theme.
Fix bug where network activated WooCommerce was not properly detected.
Fix field validation language library for Denmark.
Version 2.4.9
Hotfix: Removed "Unknown error" alert that was showing up briefly during successful orders for some payment gateways.
Version 2.4.8
Fix a bug that prevented Authorize.net (and possibly other gateways) from submitting properly. This was caused by our implementation of the "processing" class that WooCommerce core uses to notify gateways / plugins that it's not safe to submit. We were adding the class too early. Our sequence now matches core WooCommerce.
Version 2.4.7
Minor JS fix to logged out Amazon Pay flow.
Version 2.4.6
Improve login detection user experience: When entering an email address that is not associated with a login, the create an account checkbox will always be visible, and will default to checked. (Unless of course registration is disabled.)
Bug: Fixed minor glitch with PayPal Checkout for WooCommerce.
Fixed styling issue with WooCommerce Germanized.
Version 2.4.5
Fix Amazon Pay
Fix Klarna Payments for logged in users.
Fix how cart errors are displayed on page load.
Version 2.4.4
Improve compatibility with native WooCommerce UI blocker. (Fixes UX issue with PayPal for WooCommerce when using skip final details option)
Don't allow themes or plugins to nuke checkout page background.
Add separate Mexican translations with improved Spanish translations. (Props: Filiberto Flores 👍🏻)
Version 2.4.3
NEW: Payment methods and place order container are now dynamically refreshed on update_checkout event. This more closely matches how core does their fragment updates and allows for more advanced scenarios, such as conditionally showing gateways based on other conditions.
Fix: Fixed JS error with footer text WYSIWYG on admin screen.
Fix: PayPal Checkout for WooCommerce now works properly.
Enhanced: Hardened our protections against WooCommerce loading its native stylesheets and scripts on the checkout page.
Version 2.4.2
Enhanced: If shipping methods are available, show a normal shipping total instead of "Not Calculated", even when shipping hasn't been calculated.
Enhanced: Rework theme compatibility protections for wp_footer hook to support configurations where output buffering is disabled or not working due to other themes or plugins.
Fix: Fix edge case JavaScript error when directly loading the shipping method tab by URL.
Version 2.4.1
Fix: Fix another issue with plugins that load old versions of Kint.
Fix: Password placeholder is now translated properly in themes.
Fix: CheckoutWC child templates can load their styles and scripts properly.
Version 2.4.0
WARNING:This release improves compatibility with other plugins, but consequently makes it more possible for themes and plugins to introduce problems. Please test and be prepared to rollback to 2.3.0 if you have significant problems. You can download a copy of 2.3.0 here.
NEW: Fully working Customizer support! You can now change design settings from the front end and see what they look like in real time.
NEW: Add support for wp_head and wp_footer to increase support for third party plugins!
FIX: Google Analytics Integration now works correctly.
FIX: Email placeholder is now properly translated.
FIX: Address Line 2 is now properly translated.
FIX: Amazon Pay button logo now shows up properly.
ENHANCED: Instead of showing "Free!", shipping will now read "Not Calculated" when shipping has not been calculated and "Not Available" when no shipping methods are available.
FIX: Fix styling of breadcrumbs on Copify template when viewing mobile styles on desktop browser.
FIX: Fix fatal error when older version of Kint is loaded by another plugin or theme.
NEW: Add cfw_enable_zip_autocomplete filter to disable zip auto lookup. Automatically disable zip auto lookup when Checkout Address Autocomplete is activated.
FIX: Add stricter styling to prevent gateways like Stripe from messing up our styling.
FIX: Add compatibility class for Avada theme to prevent it from wrecking checkout page styles.
FIX: Fixed bug where create an account checkbox could be checked and active but hidden, leading to unexpected errors.
NEW: Added support for ToCheckoutCW, a 2Checkout gateway plugin.
ENHANCED: Move billing address fields above payment fields so that gateways that reset on update_checkout don't cause users to have to do double work.
NEW: Support for Klarna Payments
NEW: Persist payment method selection in the sessions.
NEW: Added cfw_checkout_after_payment_tab_billing_address action.
Version 2.3.0
New - Added support for Klarna gateway.
New - Added beta support for AfterPay gateway.
Fix - Don't fire checkout_errors JS event on success messages. This caused issues with Klarna, and possibly other gateways.
Improved - Refactored alerts to have three flavors: warnings, errors, success
Improved - Added email address to "Welcome back" text for logged in users.
Improved - Login / registration settings now obey the WooCommerce -> Settings -> Account screen.
Improved - Added cancel button so that users can logout of PayPal Express (with PayPal for WooCommerce - Angelleye gateway)
Improved - Added notice after PayPal Express login so that users know to continue with checkout.
Version 2.2.5
FIX - We changed the submit button in 2.2.3 to an <input>, which caused some orders to double submit. This was a huge screw up and we are so sorry to anyone who installed 2.2.3 or 2.2.4 today and experienced this issue.
Version 2.2.4
Fixed - JS errors in console when registration is required.
Improved - Added setting to General tab to enable phone fields.
Version 2.2.3
Fixed - Billing address heading no longer shows up when using Amazon Pay.
Improved - Submit button is now a button and not a link, in case plugins or gateways expect it to be one.
Improved - Wording for login and account creation is now simpler. Checkbox for account creation is not shown if registration is mandatory.
Improved - Prevent conflicts between Woo Checkout Field Editor and Checkout Manager. (These plugins are still incompatible with CheckoutWC)
Fixed - SkyVerge gateways using latest SkyVerge payment gateway framework now load their scripts properly.
New - Added support for Cielo gateway.
Version 2.2.2
🚨IMPORTANT FIX: WooCommerce 3.5 changed how they loaded payment gateways so that under some circumstances, gateways were not loaded before CheckoutWC's template was loaded, breaking Stripe and probably other gateways. This release fixes this issue!
Fixed styling of Mailchimp for WooCommerce checkboxes.
Fixed styling of paragraph tags in terms and conditions box.
Added class "secure-notice" to all transactions are secure notice.
Version 2.2.1
Fixed bug with WooCommerce Subscriptions when only one shipping method is available.
Fixed styling bug with Copify and Midas themes and WooCommerce Subscriptions shipping methods.
Simplified PayPal for WooCommerce availability check to increase performance.
Version 2.2.0
Added support for Crafty Clicks.
Added support for shipped WooCommerce Subscriptions.
Fixed styling glitch on template settings tab.
Version 2.1.6
Add support for WooCommerce Google Analytics Integration 📈
Add support for WooCommerce Hear About Us 🎧
Fix bug where Stripe greedily removes separator when PayPal Express button is visible. 🐛
Version 2.1.5
Prevent plugins from re-ordering post code field in such a way that it breaks the layout.
Add beta support for WooCommerce Germanized. Feedback welcome!
Version 2.1.2/2.1.3/2.1.4
Tweaks to Futurist theme style
Tweak to Payment Button margins
Tweak to Copify template top margins
Fix breadcrumb font sizes on mobile
Update support beacon to include documentation search and live chat
Version 2.1.1
Payment buttons are now consistently styled for Amazon Pay, PayPal Express, Payment Requests (Chrome) and Apple Pay
Styling fixes on mobile and desktop for several of the themes.
Fixed glitch with Login auto detection. When a user clicks the Login link, the login form will stay open even if they put in an email address that is not a valid login.
Optimized composer autoloader
Version 2.1.0
Support for Pakkalabels for WooCommerce 📦
Fixed bug with payment request buttons in Futurist theme. 🕷
Version 2.0.1/2.02
Fixed a bug with the logo positioning in the Futurist theme.
Fixed bug with load order that caused filters in theme functions.php to not be used.
Version 2.0.0
📣 Major release! There are potentially some breaking changes here, so please read the release notes thoroughly!
🖼 Multiple templates! In addition to the default template, we have two new templates:

Copify - A theme styled to look as much like Shopify as possible.
Futurist - A fresh theme with a slightly different vibe.
Midas - The classic, default theme.
Design settings are now specific to the template, so you can safely change templates without eliminating you current settings. 🎨
If you have overridden the template files in your WordPress child theme, your template will still work. However it's important to update your template files as soon as possible as this functionality will be removed in a future release! ⚠
Payment buttons like Apple Pay and Google Payment Request (both through Stripe) and PayPal Express are shown at the beginning of checkout, in a nicely formatted way that makes it easy to enable all three options. 💸
Added support for Braintree! ⭐️
Added support for Amazon Pay!⭐️
Fixed compatibility issue with Pixel Your Site Pro. 🕷
Added support for Facebook for WooCommerce. ✅
Fixed bug with WooCommerce subscriptions.🕷
Version 1.6.1
Remove invasive styling overrides on Stripe form. Let default layout reign supreme.
Version 1.6.0
Tweak: Hide taxes from totals area when taxes are disabled.
Fix: Change shipping address summary to use internationalized field labels.
Added: Beta support for PayPal for WooCommerce's PayPal gateways.
Tweak: Imported default WooCommerce form layout styling to better support default gateway styling and removed per gateway styling for Authorize.net AIM/CIM, PayPal Express/Pro/PayFlowPro.
Tweak: Don't use constant to pass translation domain to keep with best practices.
Version 1.5.7
Fixed bug with Chrome in Android that caused the mobile details widget to close when focusing on the promo field.
Version 1.5.6
Fix MixPanel JS output position to fix JS error.
Version 1.5.5
Add back ability to remove a coupon from checkout page.
Add support for Portuguese language translation.
Update debugging library Kint to 2.x to prevent conflicts with other installs.
Version 1.5.4
Added cfw_show_shipping_tab filter. Allows the shipping method tab to be hidden arbitrarily by developers.
Fixed payment icon display in recent versions of Stripe 4.1.x
Version 1.5.3
Fixed conflict between apply coupon AJAX endpoint and WooCommerce's native coupon AJAX handler.
Version 1.5.2
Add support for AutomateWoo 3.7+.
Version 1.5.1
Correct display of shipping methods when a single shipping method is available.
Fix issue with taxes not being displayed in itemized totals.
Added retool trigger on zip change for faster performance.
Version 1.5.0
Added support for First Data gateway:

Payeezy
Payeezy JS
Global Gateway

Improved styling of Authorize.net CIM fields
Removed .gitignore file from output build to prevent problems with including plugin in a git repository.
Version 1.4.0
Added support for WooCommerce shipping packages.📦
Also works with WooCommerce Advanced Shipping Packages!
Version 1.3.2
Added - Support for WooCommerce Square payment gateway.
Added - cfw_create_account_checkbox_label filter to filter label of create account checkbox.
Fixed - When a customer switched countries from the default country, the state was not properly sent on submit.
Version 1.3.1
Fixed bug with One Click Upsell's Stripe gateway and the compatibility module refactors.
Version 1.3.0
In no particular order:
Refactored all compatibility classes for plugins and gateways into a new, easily maintainable structure. 🏆
Improved Stripe gateway support robustness. 💪
Deprecated support for Stripe 3.x. Please use Stripe 4.x.
Fixed bug with Jilt integration not tracking recovered purchases.
Added spinner to overlay and improved overlay display.
Fixed bug with international addresses.
Fixed bug with account exists AJAX check.
Moved all AJAX endpoints to wc_ajax from wp_ajax. (Related to Jilt fix)
Added support for: ✅

Google Analytics Pro
Enhanced Ecommerce Google Analytics for WooCommerce
WooCommerce Points and Rewards
WooCommerce One Page Checkout
Pixel Cat
AutomateWoo
Version 1.2.4.1
Hotfix to remove leftover type hints in path manager class that could cause fatal errors on activation for users in particular PHP environments.
Version 1.2.4
Fixed bug with Stripe 4.x on mobile that could prevent orders from successfully completing.
Version 1.2.3
Added support for Stripe gateway embedded in One Click Upells from WooCurve. Also supports PayPal implementation.
Version 1.2.2
Fixed edge case bug where registration password override prevented creating an account on account page. Now only applies on checkout page.
Version 1.2.1
BUG: Fix issue where "Same as Shipping" radio button resulted in billing field errors.
BUG: Fix issue where "View cart" button could be hijacked with checkout url.
BUG: Fix issue where JS error was possible on checkout page.
BUG: Fix issue where billing phone was required even though phone fields were disabled.
BUG: Fix issue where double or triple clicking submit could result in multiple orders.
BUG: Fix issue where "Create Account" checkbox did not result in an account being created.
ENHANCEMENT: Remove link underline on header logo area.
FEATURE: Add support for Authorize.net CIM
Version 1.2.0
We refactored our submission model to work with more gateways out of the box. 🏗
Stripe 4.x gateway support! (Backwards compatible with Stripe 3.x) 💳

AND! Stripe Checkout (modal)
ALSO: Bancontact, SOFORT, Giropay, iDeal, P24, Alipay, SEPA Direct Debit, etc

BlueSnap gateway support 💳
Phone fields support (added with filter) 📞
Notes field support (added with filter) 📝
Version 1.1.5
Fixed a small bug with the add-to-cart URL parameter where normal Add to Cart requests were redirected to checkout instead of the cart. Thanks, Scott! 👏🏼
Version 1.1.4
Version 1.1.3
Version 1.1.2
Version 1.1.1
Fix bug with Apple Pay separator showing up in Chrome and other browsers.
Version 1.1.0
Added support for Tickera tickets with Bridge for WooCommerce
Added support for Redsys Gateway
Added support for PayPal Express
Improved styling of separator between Apple Pay / PayPal Express and customer info.
Fix bug where checkout template overrides order-pay checkout endpoint.
Version 1.0.4
Fix internationalization issue with geolocation and state label.
Fix safari bug on successful order.
Version 1.0.3
Fix IE 11 compatibility issues.
Add warning for Stripe Gateway 4.x.
Update translations.
Version 1.0.2
Add license notice to settings screen.
Add return to cart button to customer information tab.
Add cart breadcrumb to header links.
Link logo to homepage.
Version 1.0.1
Fix bug where payment fields do not show up for orders that need payment.
Version 1.0.0